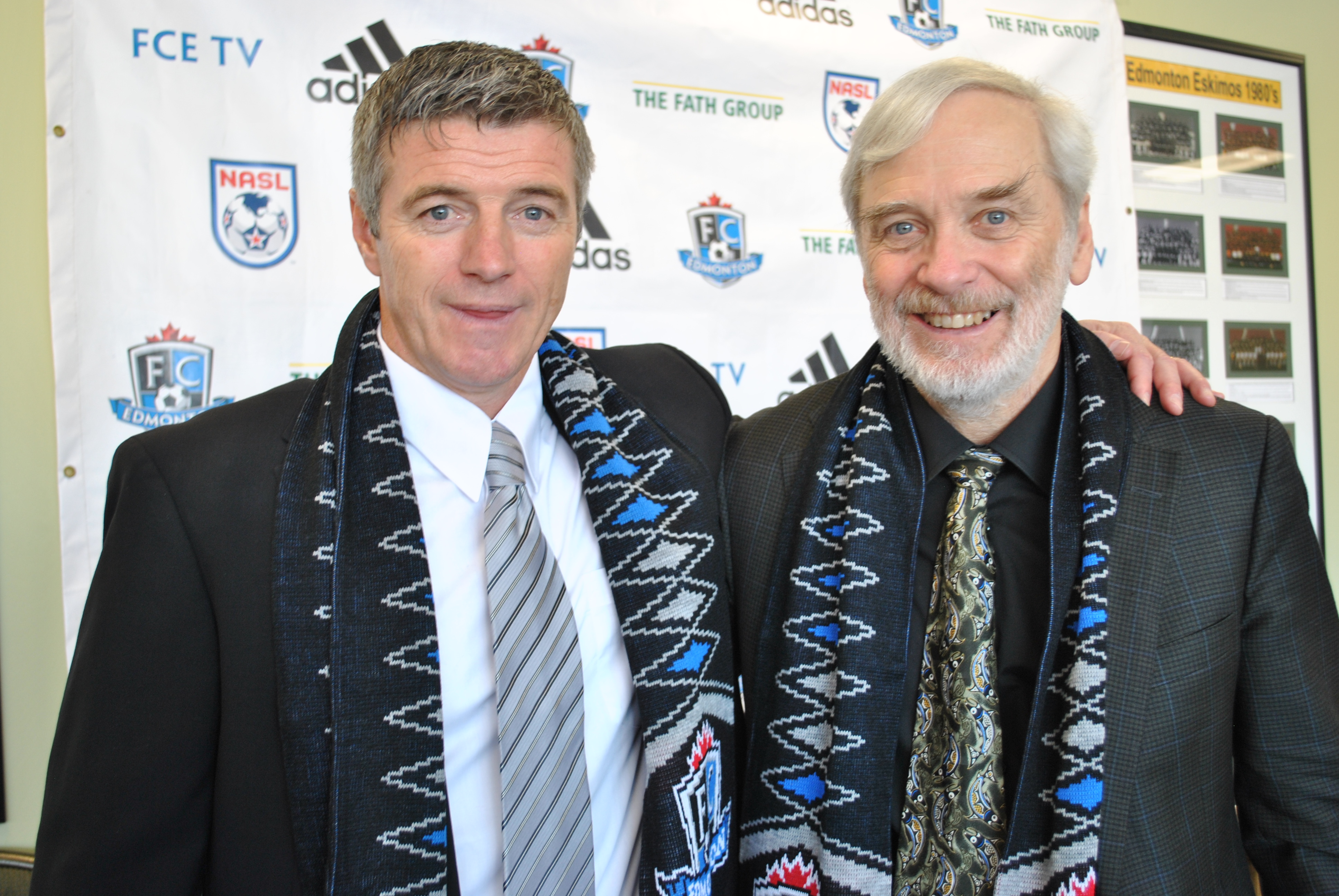 With Edmonton's more than 30 years of professional soccer history but lack of a current pro team, brothers Tom and Dave Fath knew the timing was finally right for soccer to make a triumphant return to the City of Champions.
On February 9, 2010, the next generation of professional soccer in Alberta was born.
Tom and Dave Fath of the Fath Group, responsible for bringing Everton and River Plate together in 2009 to compete for the inaugural Edmonton Cup, began by purchasing a Division 2 club and assembled a star-studded coaching staff in then-Head Coach Dwight Lodeweges and Assistants Hans Schrijver and Dave Randall.
By starting with an experienced coaching staff, FC Edmonton was able to attract players from across the Prairies, South America and Europe, despite only having an exhibition season in 2010.
In the off-season, Dwight and Hans took coaching jobs with a Japanese club and handed the reins over to Head Coach Harry Sinkgraven and Assistant Coaches Dave Randall and Edwin Petersen.
The team's first joined the North American Soccer League (NASL) in April 2011 and played their first league match on April 9, 2011 and played against the Fort Lauderdale Strikers to a 2-1 victory.
With a playoff finish after the first season, FC Edmonton looked to embrace the success heading into the second. However, with a last place finish in 2012, the Eddies looked to make some changes.
The 2012-2013 off season saw Colin Miller take over the helm of the club, along with assistant Jeff Paulus.
The present looks great but the future looks even brighter for the young FC Edmonton squad and professional soccer is officially back in Edmonton.