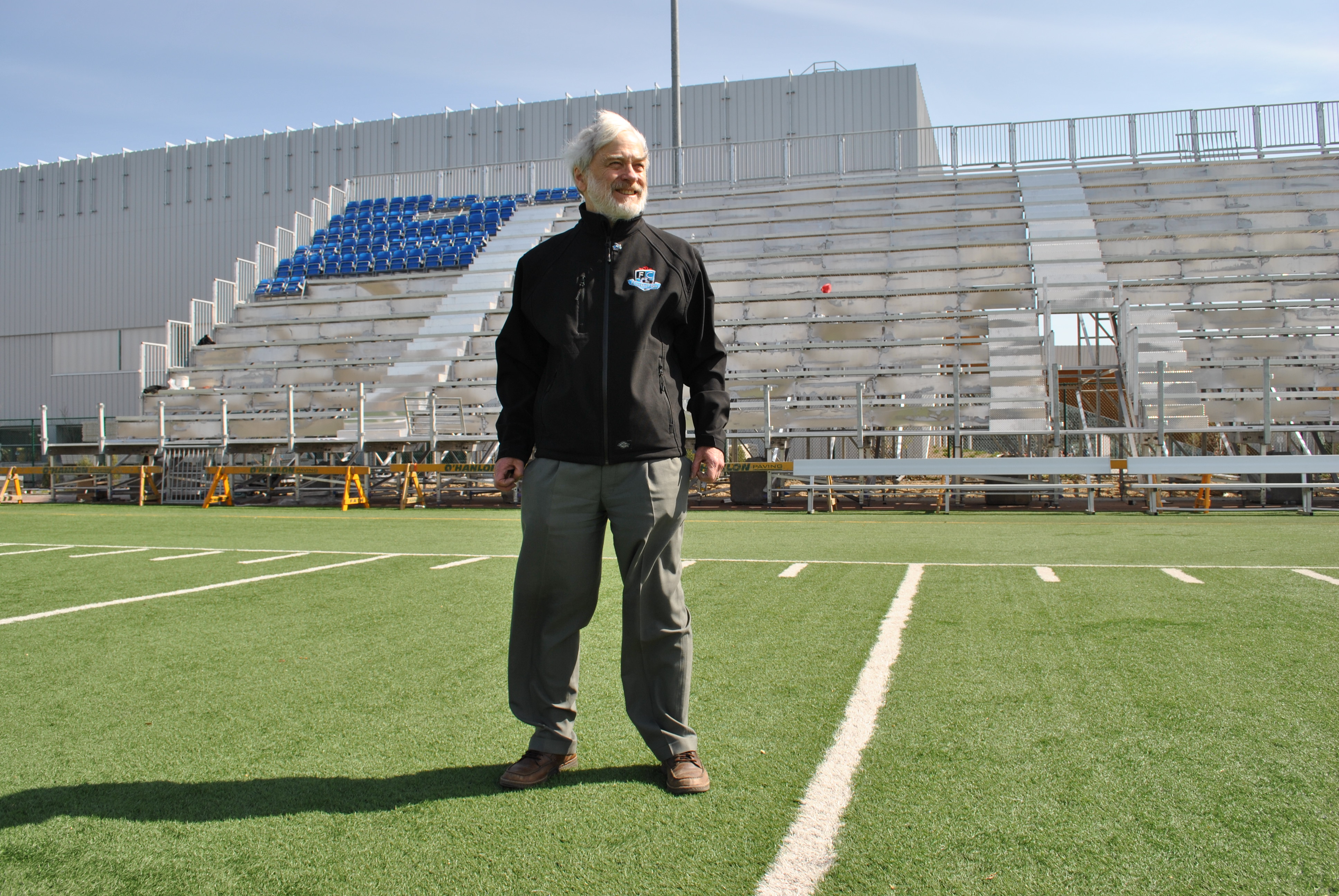 Tom Fath began working road construction for O'Hanlon Paving in 1968. He bought into the company in 1985 and the Fath family took over the business in 1990. The family now owns a number of business, including Hi-Signs, Fath Industries and Aubro Services. Tom sits on a number of boards and runs a handful of small companies on the side.
Tom became interested in a professional soccer franchise after attending a presentation from the North American Soccer League (NASL) in New York in November 2009. The announcement came in early 2010 that Tom and his brother Dave Fath (who also works with Tom in the Fath Group of Companies) had invested to bring a professional soccer club to Edmonton.
A Letter from the Ownership:
On behalf of the all the companies and employees of the Fath Group, we'd like to welcome everyone back to professional soccer in Edmonton...back where it belongs.
We, Tom and Dave Fath, have successfully run our businesses for decades and we have a track record that shows our success. We're confident this success will continue on the pitch with FC Edmonton.
Although coming up with an exact formula for success is difficult at the best of times, FC Edmonton is confident that we now have a chance to achieve something special.
With the current front office staff, coaching staff, and of course, players in place, we're ready to tackle the NASL in 2017.
We decided to surround ourselves with quality people who not only know the business of sports but also know the demand it takes on a team of people to succeed in the business.
We're committed to building a team Edmontonians can be proud of. We're committed to bringing quality professional soccer back to the City of Champions.
We hope you enjoy the season and look forward to seeing you out at a game.
Sincerely,
Tom Fath & Dave Fath